September
We were very honoured to host Bishop Adrian when he came to visit our school at the end of September. He spoke to all the children in Assembly, telling them the story of Agnes Clerke, the Irish astronomer who gave her name to Storm Agnes. He also showed us his beautiful silver crozier. He was presented with a handmade crocheted coaster depicting the school's crest, and also a page explaining the meaning behind each part of our crest. Bishop Adrian also had time to visit the classrooms too, where he answered all kinds of questions put to him by the children!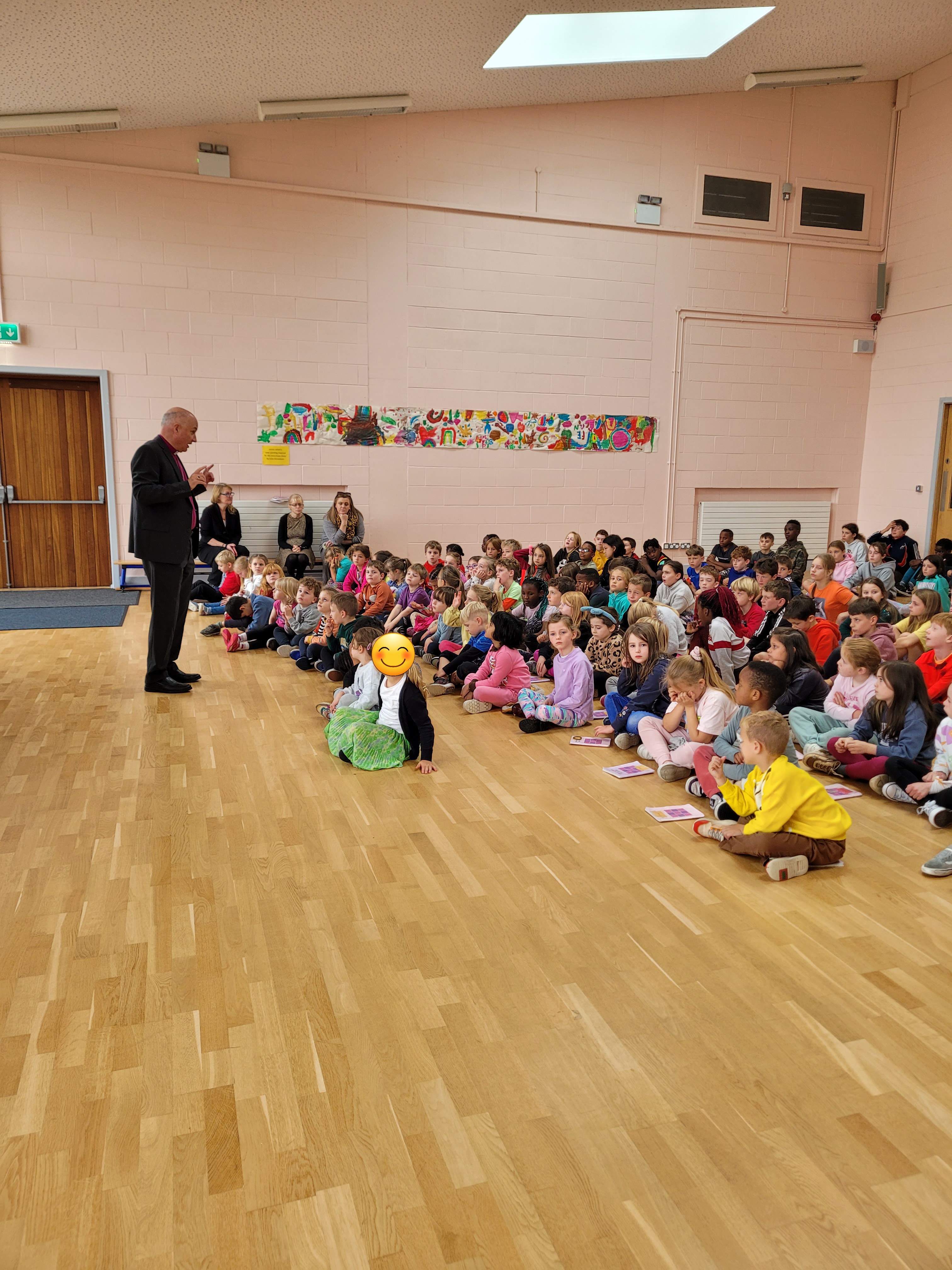 ---
Mrs Hemmingway's 5th and 6th class have been learning about bridges – researching famous bridges online, drawing their own designs, building bridges from paper and card and investigating the best designs for weight-bearing. Click HERE to see their designs in the making and being tested.
---
Ms Hogan's Junior Infants read "Cave Baby" by Julia Donaldson, and then collaborated on this fabulous piece of art that is now on display in the hall.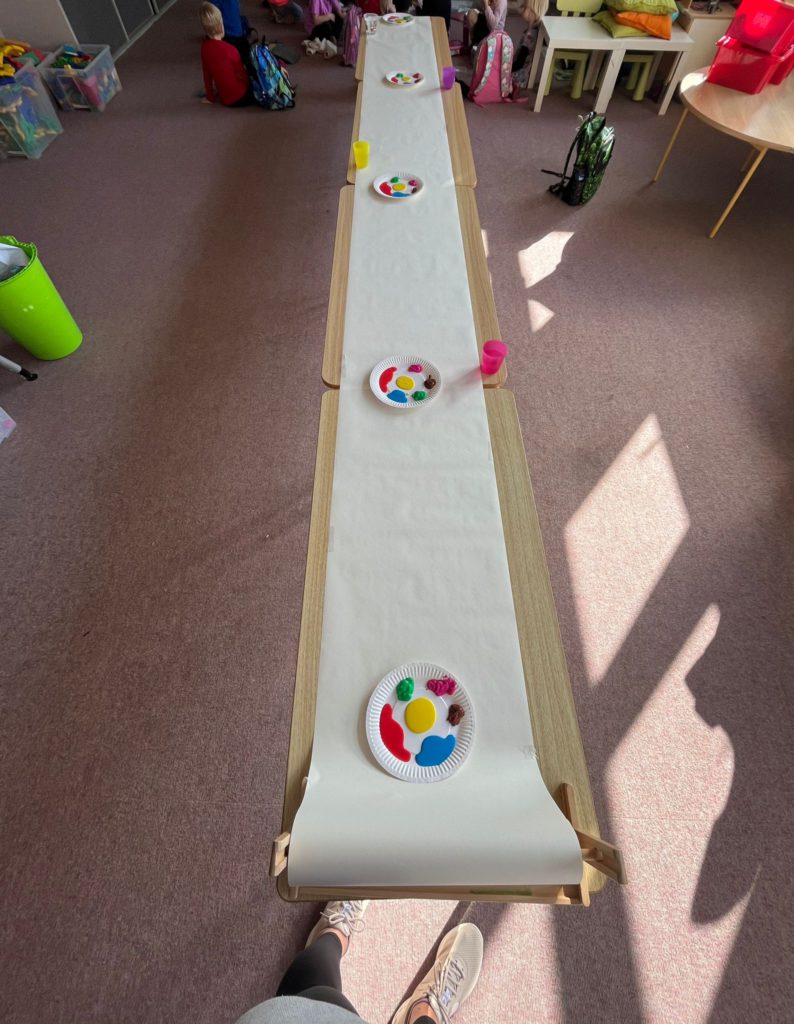 ---
Mrs Cook's Senior Infants had fun making porridge for Goldilocks and the Three Bears.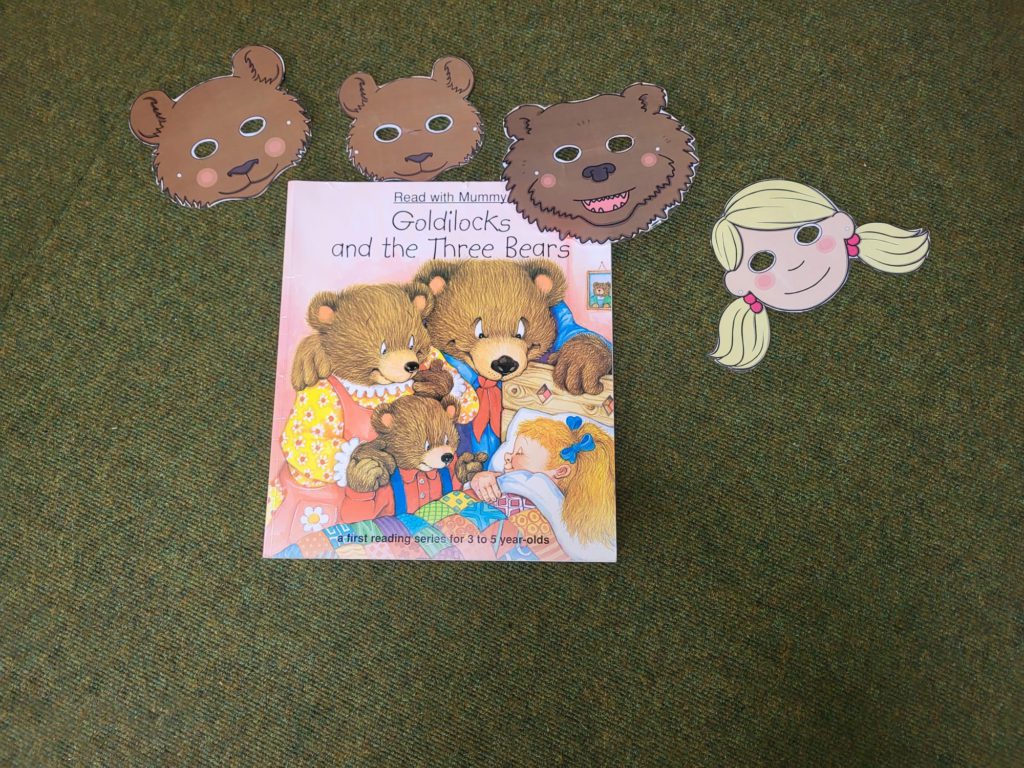 ---
Mrs Duggan's 1st class went on an autumn walk in the grounds of Newtown School. The plan was to gather leaves to use in an art class later, but pockets were filled with conkers instead! Highlights included finding caterpillar eggs on a leaf, seeing acorns and oak apples growing, picking blackberries and opening spiky chestnuts to find shiny conkers inside. Click HERE to see a short video of the outing.
---
Ms Walsh's class went on a lovely autumn nature walk in the grounds of Newtown School. We saw many signs of autumn, picked blackberries (and ate them), found shiny conkers and a very energetic speckled spider. We're looking forward to seeing the changes that occur over the coming weeks.