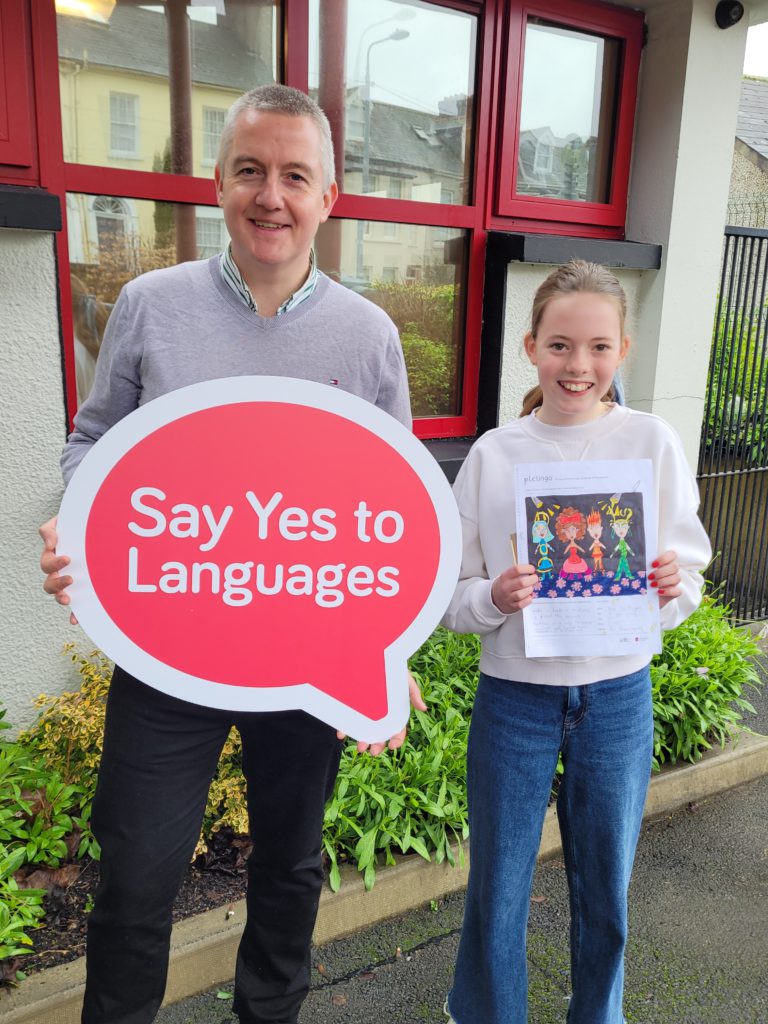 Pictured is the Christ Church NS winner of the SETU (Waterford) PicLingo Foreign Language Art Competition along with Dr Chris Mulhall (Language Lecturer SETU (Waterford) and Competition Creator). Winners received a book voucher as a prize in a Foreign Language Learning Promotional Initiative supported by Languages Connect.
This winning picture illustrates the French word "la mode" with eye-catching outfits in vibrant colours. In her entry, the artist wrote: "Mode is fashion in French. I picked this because fashion is a way to express yourself and I picked French because I go to France a lot."
3rd, 4th, 5th and 6th classes have just started a 6-week programme of learning French through the Languages Connect initiative.