We have had a busy run-up to the Christmas holidays. There were 99 prizes up for grabs in the children's raffle on Monday. Thank you to all those who donated prizes and bought tickets.
Later on Monday, we welcomed Santa and Mrs Claus to our rooftop garden. Santa had a gift for every child in school.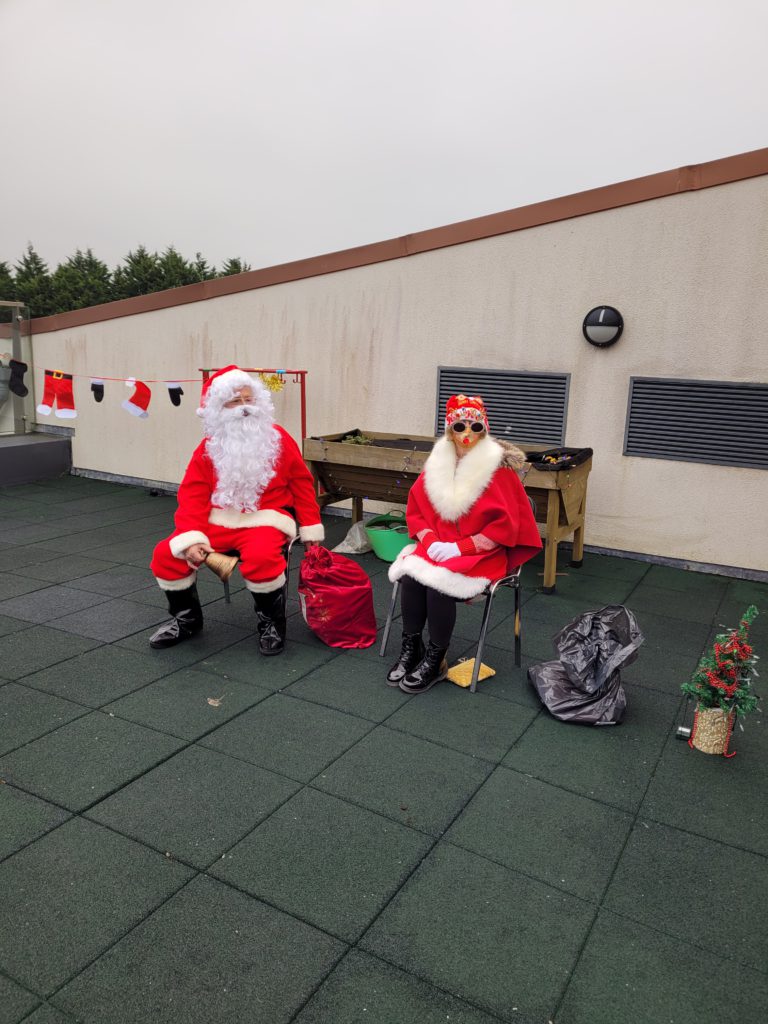 Due to current restrictions, we were unable to hold a carol service or nativity play again this year. However, we are delighted to present our Christmas plays, poems and songs here. The children in each classroom worked very hard on their performances. Unfortunately, due to circumstances beyond our control, some children were absent when the videos were recorded. Well done to the children who stepped up at short notice to take on extra parts.