The Road to Tokyo challenge begins today in school!
For the month of May the whole school will be participating in the 2021 Dare to Believe Olympic School Challenge – Road to Tokyo. This is a Team Ireland initiative that wants students and families around Ireland to make the virtual journey with them to the Tokyo Olympics. This challenge aims to get children excited about the Olympics and also encourages everyone to get moving and be physically active every day for the month of May.
The challenge will run from May 4th – 31st 2021. Each class will make the virtual journey to Tokyo by logging their activities, 15 minutes at a time, and watching their tracker bring them across the world on the road to Tokyo. Activities at home also count so please log on to 'The Dare to Believe' website to log your child's 15 minute activity blocks. Video resources are also available on the website and a leader-board to see how your children can earn steps for their class team.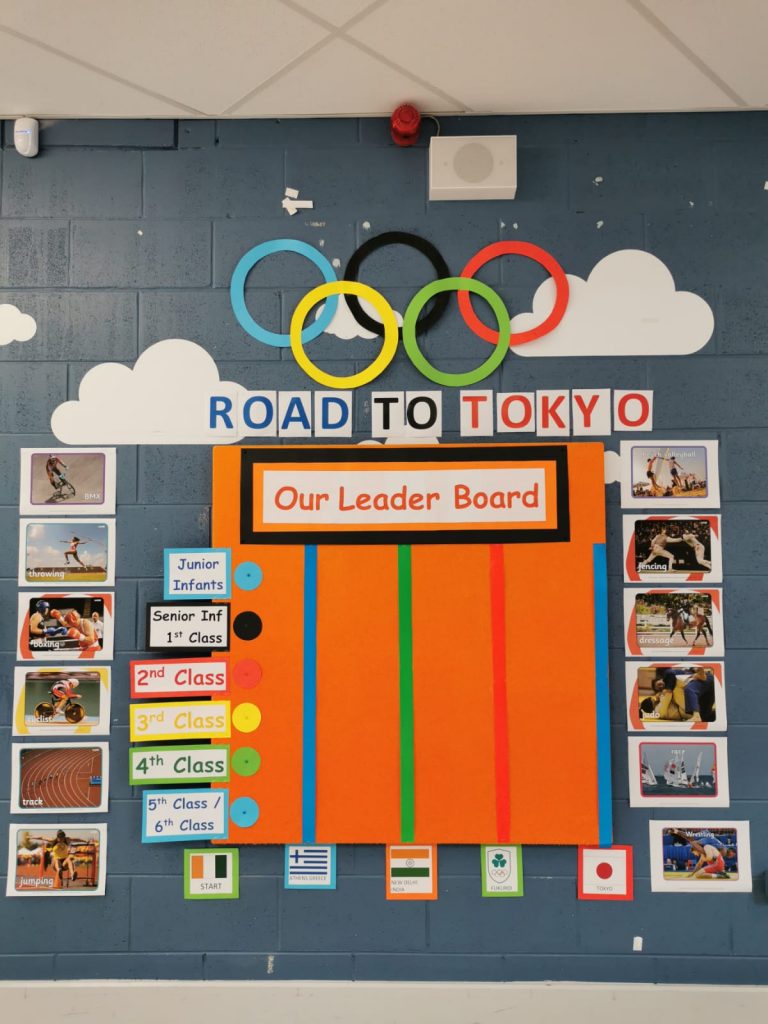 To log activity for your child, follow these 3 simple steps:
Step 1: Visit www.daretobelieve.ie/roadtotokyo
Step 2: Find & select your child's school and class team
Step 3: Log activity
Your involvement will help boost your child's motivation to exercise, increase excitement for the Olympics and help their team reach Tokyo!
We are lucky to have Mrs Colquhoun as our school ambassador, who will keep the children and staff updated on our progress at Prayers.